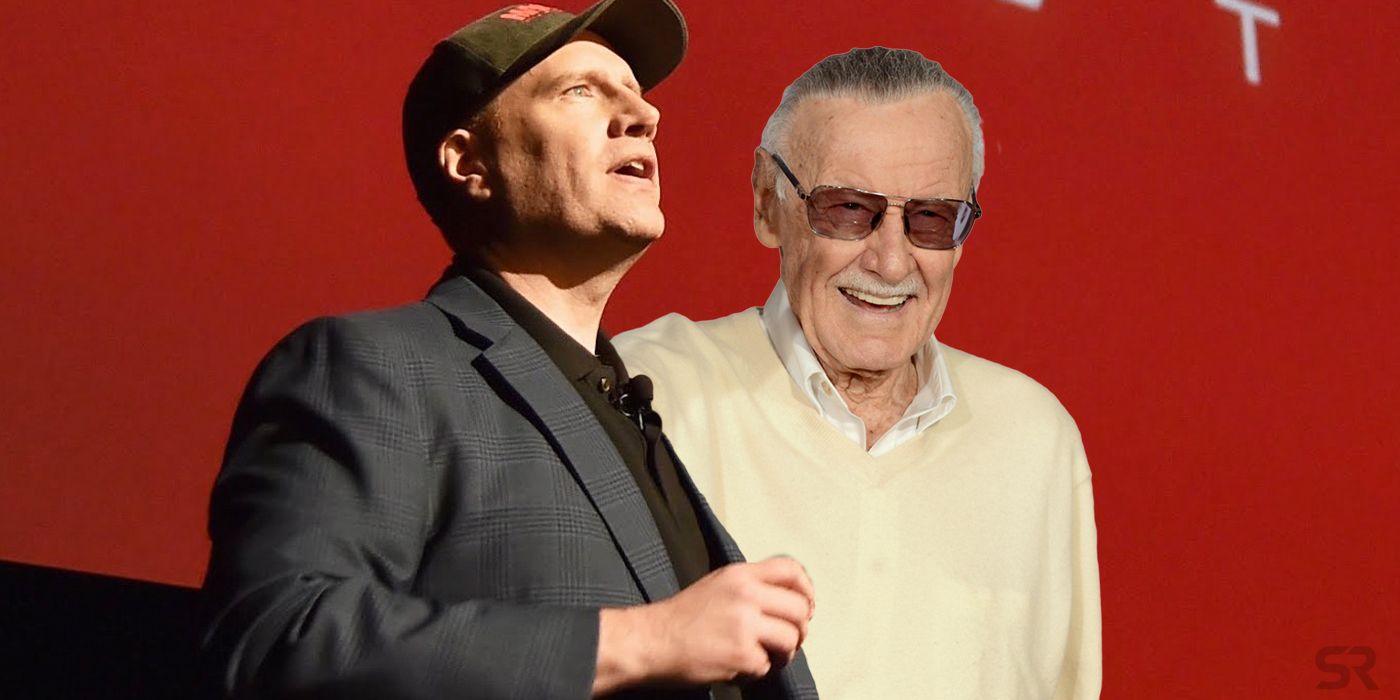 This post contains SPOILERS for Captain Marvel
–
Kevin Smith reveals how Kevin Feige and company fixed Stan Lee's cameo in Captain Marvel. The entertainment world bid a tearful goodbye to the comics icon last year, but Lee had shot a few more of his trademark movie cameos prior to his occur. This entails spectators have a few more moments with Lee to look forward to, the first of which came in this month's Captain Marvel. At long last, Lee eventually got to play himself in one of the films, seeming briefly onscreen as he read the script for Smith's 1995 film Mallrats. While Captain Marvel searched for the Skrulls on a develop, Lee was rehearsing his line, "Trust me, true believers."
While this does create a paradox within the MCU, it was still a fun bit and an incredibly moving scene for Smith, who is a lifelong fan of Marvel heroes. Smith has already shared his emotional reaction to the cameo, and now weeks later has provided a behind-the-scenes anecdote disclosing how Lee's Captain Marvel portion was completed via the magical of post-production.
Related: Our Biggest Unanswered Questions After Captain Marvel
In a video positioned on his YouTube channel, Smith explained that the Captain Marvel cameo was shot a few months before Lee's death and he was "physically weakened" due to his poor health. As a result, Lee's voice wasn't "quite there" and Feige needed to call Smith to see if there were alternating takes from Mallrats Marvel could use for ADR intents. Smith didn't have them himself, but referenced Feige to Universal. This tale begins around the 4-minute mark of the below video 😛 TAGEND
This is just one alteration that was made to Lee's Captain Marvel cameo before the cinema was locked. Earlier this week, directors Anna Boden and Ryan Fleck exposed they added in a reversal shooting of Carol Danvers smiling at Lee as she sees him, which operates as a fourth-wall infringe. The idea behind it was to have the Captain Marvel character encapsulate the feelings of the audience in that moment, and just about everyone who's watched the movie cracked a smile when Lee depicted up. Plainly, the cameo means a great deal more to Smith personally than the average moviegoer, but for many reasons this will probably go down as one of Lee's most memorable MCU cameos. His passing was at the forefront of viewers' minds when they sat down to see Captain Marvel, and it was nice to see Lee some frivolity like he always did.
Lee has two more cameos coming up in Avengers: Endgame and Spider-Man: Far From Home. Plainly, details surrounding both of those are being kept firmly under wraps, but it'll nonetheless be interesting to see what takes place in them. Oftentimes, Lee is a source of pure comedy, but there have been instances where he's "il give" some dramatic dialogue( his line in Spider-Man 3 ). Since these are sadly the final times fans will see Lee on the big screen alongside the characters he helped generate, it would be great if they weren't merely throwaway gags and left more of an impact. Calling Tony Stark "Tony Stank" is funny, but person like Lee deserves a touching and fitting sendoff.
More: Every MCU Connection in Captain Marvel
Source: Kevin Smith
Read more: screenrant.com